brand strategy | Product design
Lowlife
Lowlife is a zero-waste furniture brand, with the aim of promoting sustainable purchasing habits in young consumers.
The Problem
Americans toss out 9.8 million tons of furniture a year. Low quality, cheap furniture is usually the first to go, where it's easier to buy new than keep the old.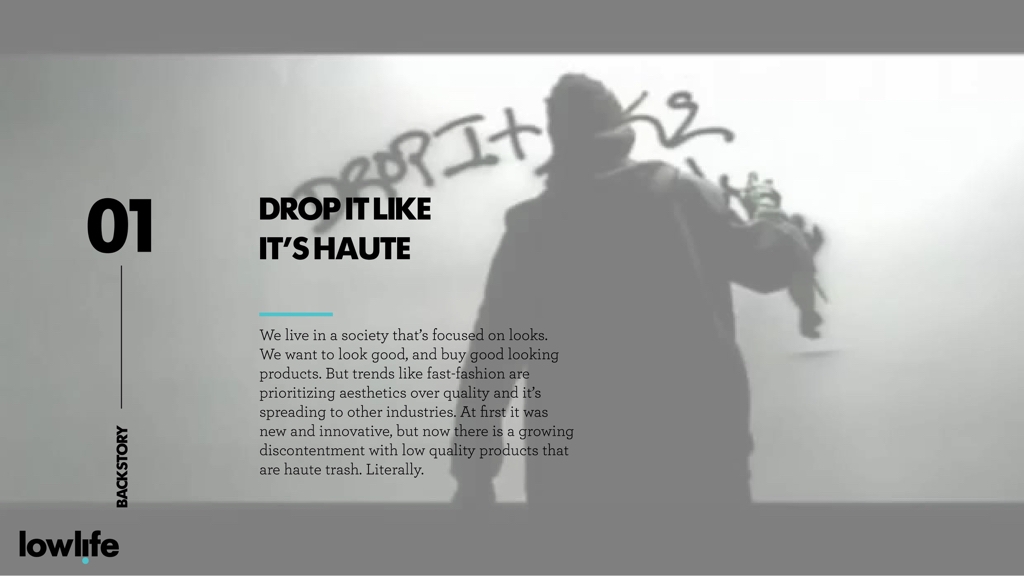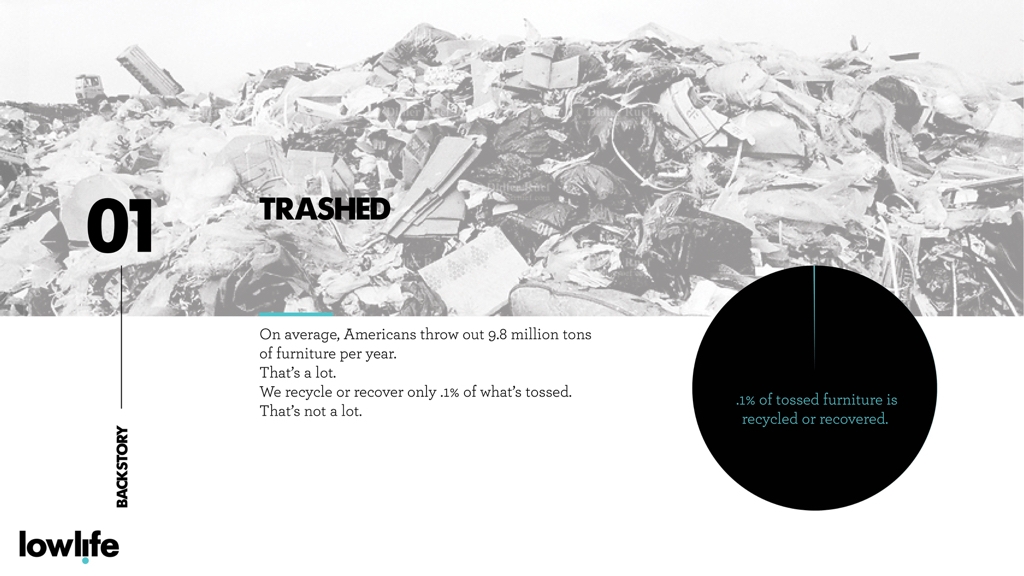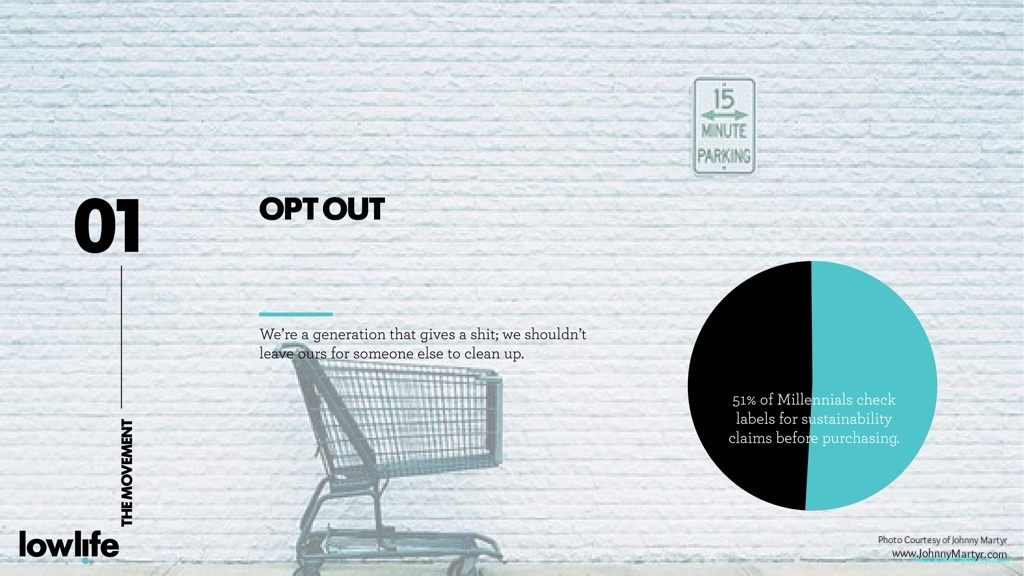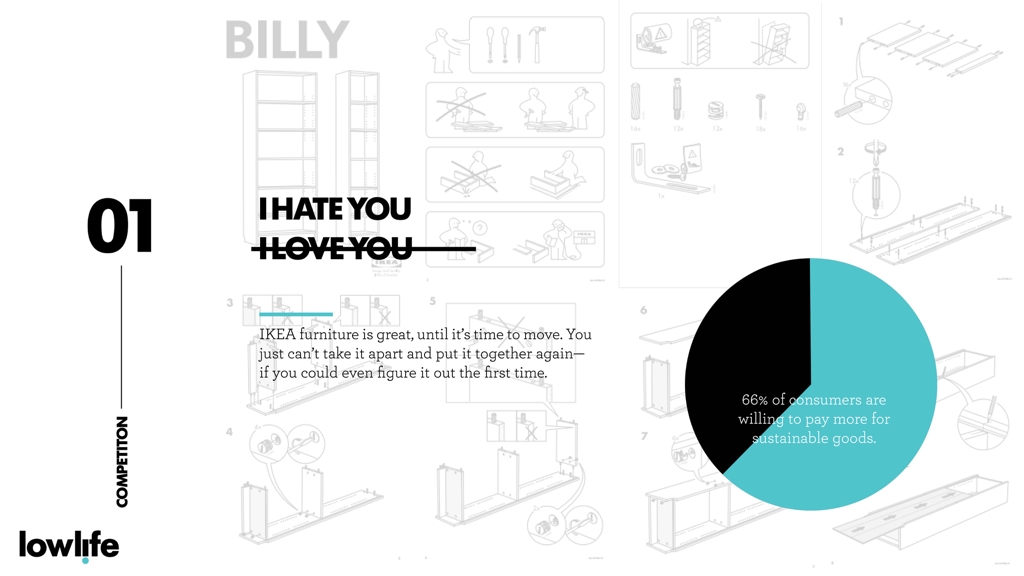 Target Market
College students move frequently, meaning more furniture waste on average. However with the new freedom to make their own purchasing decisions, there is an opportunity to build sustainable consumer habits.
The Inspiration
Inspired by Japanese Minimalism, Lowlife fully embraces the mattress-on-the-floor lifestyle.
The Solution
Lowlife makes multi-functional and moving-friendly furniture that can interlock to create new configurations. Each unit also doubles as a moving box.
Lowlife is lightweight and durable, made from 100% recycled plastics. Each lid has a cushion on the underside that can be used as seating.
Plastic may get a bad rep when it comes to sustainability, but with a consultation with Material Connexion for structural requirements and manufacturing options, plastic proved to be the most eco-conscious choice in the longterm. As part of the zero-waste movement, units are made from 100% recycled plastic in unique patterns from Smile Plastics for a lightweight and durable product.
The product has minimal packaging - simply a fabric tag made from offcuts of upholstered seating material. Using offcuts reduces fabric waste, and upholds the brand's focus on sustainable products and manufacturing processes.
While the objectives are to promote sustainability, the brand appeals to consumers through playfulness and practicality.
The retail display features hand-drawn elements for context and use cases.